Barbra Streisand SIGNED Autographed UNRELEASED 4 Vinyl Record PROMO Box Set WOW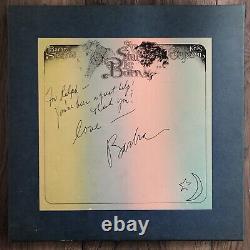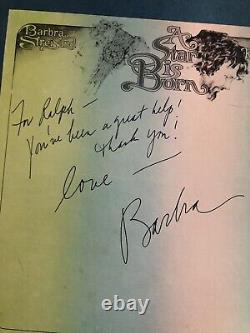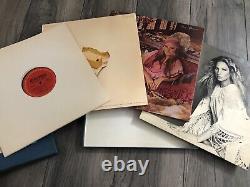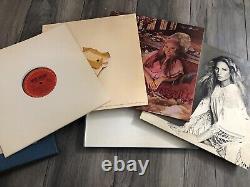 Barbra Streisand Signed Autographed RARE Unreleased 4 Vinyl Record PROMO Box Set. A beautiful one of a kind piece of Barbra Streisand film and music history recently acquired at a local LA musician's estate sale.
This is an unreleased promo vinyl box set for her album/film "A Star Is Born" only gifted to her industry peers. This was given by Barbra to Ralph Grierson, a famous composer and pianist, in 1977 who helped Barbra on many albums including her'77 album "Streisand Superman" a year after she released A Star Is Born. The note written by Barbra states. You've been a great help!
The vinyl box set contains four LPs. A white sleeve promo copy of. Records and sleeves are in beautiful unplayed condition.
Outer box is also in solid shape with light edge and corner wear from being stored on a shelf for 40+ years.