Barbra Streisand 45 Autographed Somewhere Not While I'm Around Vinyl Signed 7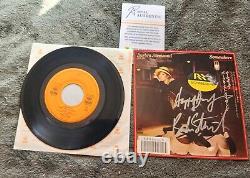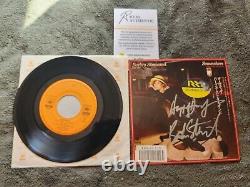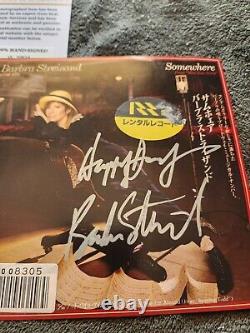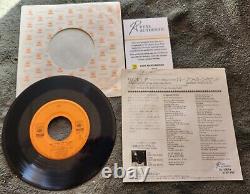 What a fascinating piece this is! This would be AMAZING mounted and framed. I think a few minutes with some goo-gone should get rid of the sticker as well, if you preferred. I just got a cool lot of signed stuff from HiBid. I'll be listing them all in the next week or so.
I think this is the cover for the 45 as it is not actually a sleeve, but it comes with the sleeve and the 7. Comes with the COA pictured.