Rob Zombie Hand-Signed /Autographed Vintage Vinyl / Double Record with Beckett COA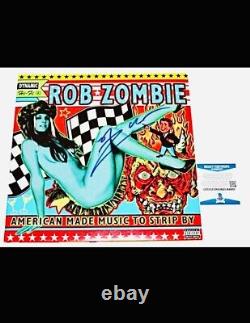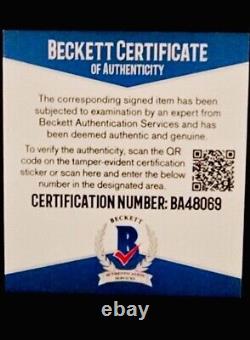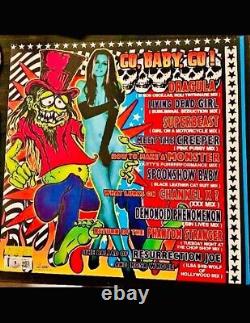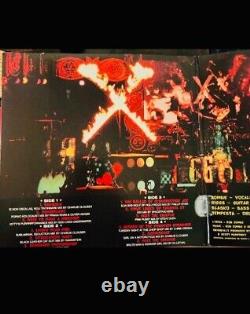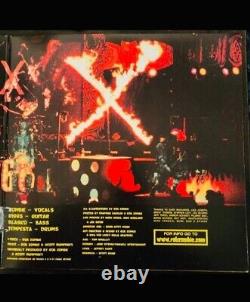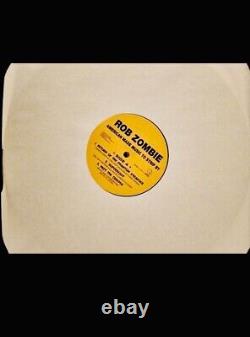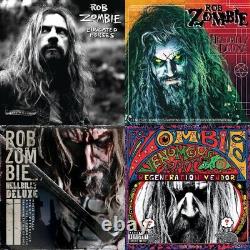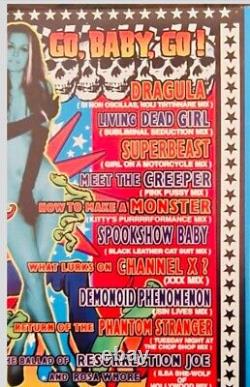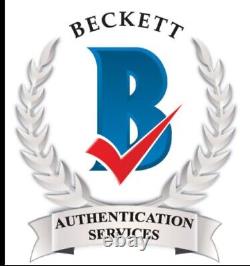 Rob Zombie Hand-Signed 4 Sides Vinyl Record Double Album with Beckett COA: Dynamic Hi-Fi: Rob Zombie -- American Made Music To Strip By: Parental Advisory -- Explicit Content: Back Cover -- Go, Baby, Go! 3--How to Make A Monster. 1--The Ballad of Resurrection Joe. 2--What Lurks on Channel X. 1--Return of the Phantom Stranger. Music - Rob Zombie & Scott Humphrey. Originally Produced by - Rob Zombie & Scott Humphrey.
Additional Engineering on tacks 6 & 9 by Frank Gryner. All illustrations by Rob Zombie.
Photos by Chapman Baehler & Rob Zombie. Live photos by Mark Weiss, Gene Kirkland & Joe Giron.
American Girl - Sheri Kitty Moon. Art Directory & Design by Rob Zombie & Nika For Lucky Ninja Graphics. Booking - John Dittmar / Pinnacle Entertainment. Rob Zombie (born Robert Bartleh Cummings; January 12, 1965) is an American musician, singer, songwriter, record producer, filmmaker, and actor.
His music and lyrics are notable for their horror and sci-fi themes, and his live shows have been praised for their elaborate shock rock theatricality. Zombie initially rose to fame as a founding member and the front man of heavy metal band White Zombie, with whom he released four albums. His first solo effort, the 1996 song "Hands of Death (Burn Baby Burn)", was written and performed with Alice Cooper and was nominated for a Grammy Award for Best Metal Performance.
His debut solo studio album, Hellbilly Deluxe, was released in 1998; White Zombie disbanded a month later. Zombie directed the horror film House of 1000 Corpses in 2000, though the controversial project was not released until 2003. Zombie directed the House of 1000 Corpses sequel The Devil's Rejects (2005), which received a more positive reception than its predecessor.
His third studio album, Educated Horses was released in 2006 and marked a departure from his earlier style. It became his third album to enter the top 10 of the Billboard 200 but saw a decrease in sales compared to his previous releases.
Deciding to focus on his filmmaking career, he directed Halloween (2007), a remake of the classic 1978 horror film. The film became his highest grossing to date, though was generally received negatively by critics.
He later directed Halloween II (2009), which failed to match the success of its predecessor. He released the animated film The Haunted World of El Superbeasto that same year. Certificate of Authenticity from Beckett Authentication Certification Verification.