The Smile Signed Autographed Vinyl Record Radiohead Thom Yorke Jonny Greenwood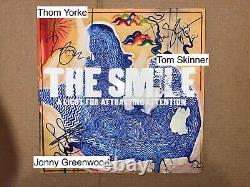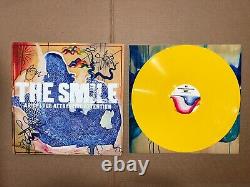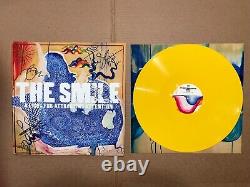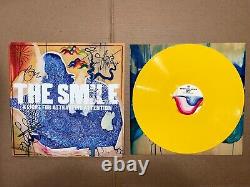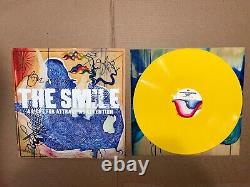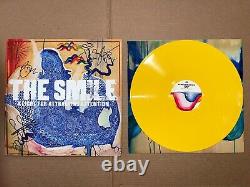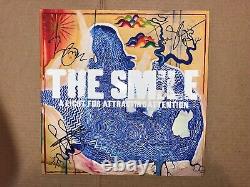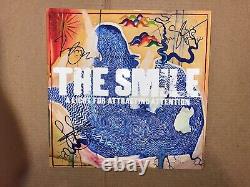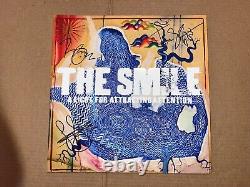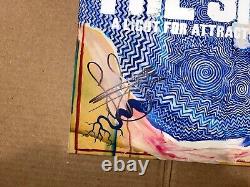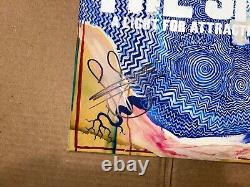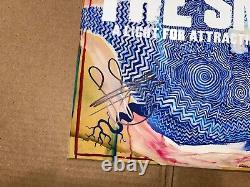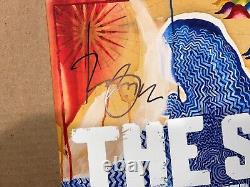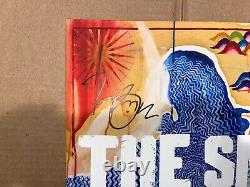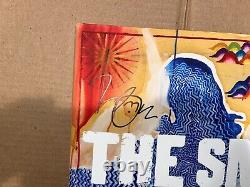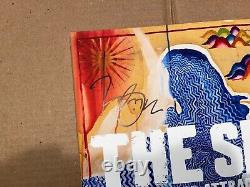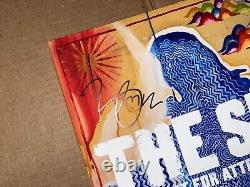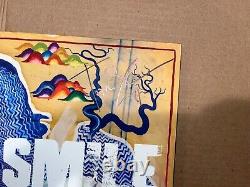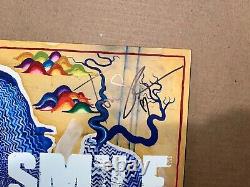 Includes vinyl record LP jacket hand signed by The Smile (Thom Yorke, Jonny Greenwood, and Tom Skinner). Thom Yorke and Jonny Greenwood are both in the band Radiohead.
Includes vinyl record LP of A Light For Attracting Attention by The Smile. "Not The Smile as in ha-ha-ha, more The Smile as in the guy who lies to you every day"...
So speaks Thom Yorke on the inspiration behind the name of the new trio consisting of himself, his Radiohead bandmate Jonny Greenwood and drummer Tom Skinner of UK jazz outfit Sons of Kemet. The description is borne out by The Smile's acerbic first single "You Will Never Work In Television Again, " a 2:48 blast of ragged, raw energy that moved The New York Times to rave: Over a bruising 5/4 beat and flailing guitars climbing through three chords, Yorke snarl-sings his avenging fury at'some gangster troll promising the moon' who'd devour'all those beautiful young hopes and dreams,' and you can almost feel the spittle flying. Additional singles "The Smoke", "Skrting the Surface" and "Pana-Vision" - which epically closed the series finale of hit show Peaky Blinders - followed with equal critical acclaim; all are collected on The Smile's first album, A Light For Attracting Attention, produced by Nigel Godrich. This is unconditionally guaranteed to be authentic.
You will receive this exact item pictured in this listing. This item is hand signed by The Smile (Thom Yorke, Jonny Greenwood, and Tom Skinner). This item is not auto-penned, stamped, or a reproduction. Guaranteed to pass any third party authentication.
This comes from a professional collector with a background in the music industry with over 20 years collecting authentic memorabilia. You must provide all documentation and correspondence between yourself and the authentication companies listed above. This item is the real deal.